AJB DOC announces its industry programme
The first-ever edition of Al Jazeera Documentary Industry Days will take place in Sarajevo from 10-12 September, as an integral part of the AJB DOC Film Festival (9-13 September).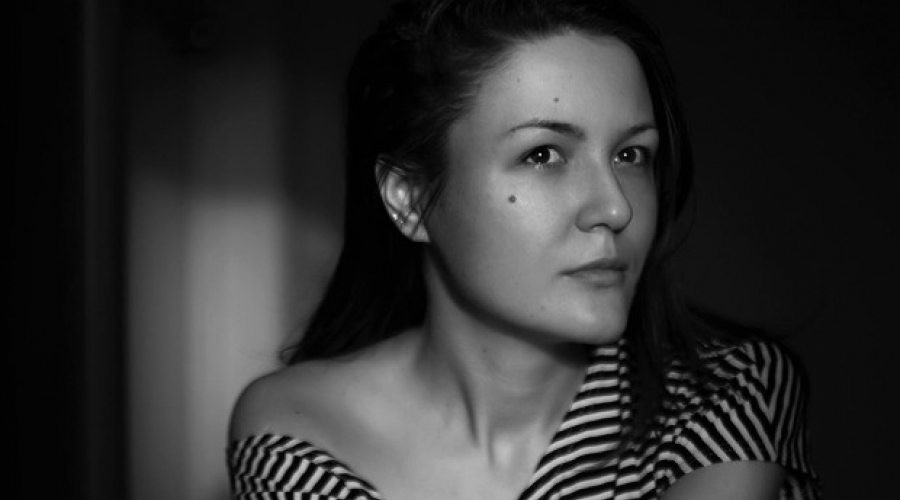 The event is intended to support the expansion of documentaries worldwide, focusing particularly on international co-productions, and aims to match key decision makers with interesting and valuable projects.
It is envisioned as a key meeting place for filmmakers, producers and other film professionals from the South-East Europe (SEE), Caucasus and Middle East and North Africa (MENA) regions, providing them with the opportunity to network and helping them secure funding, distribution, screening, broadcasting and world sales services for the projects. The event will consist of pitching sessions, panel discussions, one-to-one meetings and hands-on workshops.
At the first Industry Days, 30 projects that are at different stages of production will be presented in three pitching categories (namely, Main Pitch, Work in Progress and Balkan Stars). The projects will be competing for co-production prizes worth more than $60,000, awarded by Al Jazeera Documentary and Al Jazeera Balkans, as well as several other financial and non-financial partner awards.
The Main Pitch category will feature, among others, projects such as Elene Mikaberidze's Blueberry Dreams, Adelina Borets' Flowers of Ukraine, Biljana Tutorov and Petar Glomazić's The Last Nomads, and Srđan Šarenac's Cinema Under Siege. Petra Seliškar and Yuliia Hontaruk will present their projects Land of Sar and Company of Steel, respectively, in the Work in Progress Category, among others. The final day of the event will host the Balkan Stars event, boasting seven selected projects, amongst which are works by Aleksandar Reljić, Emina Kujundžić, Maja Prettner, Iza Strehar, Boštjan Virc and Mirza Pašić.
The full list of the selected projects is below:
Main Pitch
Blueberry Dreams – Elene Mikaberidze (Georgia/France/Belgium)
Theft of Fire – Amer Shomali (Palestine/Canada)
Harvest Moon – Rama Ayasara (Jordan)
Flowers of Ukraine – Adelina Borets (Poland/Ukraine)
Last Letters from My Grandma – Olga Lucovnicova (Belgium/Germany/Netherlands/Moldova)
Him, Too! - Elahe Esmaili (Iran/UK)
The Last Nomads – Biljana Tutorov, Petar Glomazić (Serbia/France/Montenegro/Belgium/Croatia/Slovenia)
Cinema Under Siege – Srđan Šarenac (Bosnia and Herzegovina/Croatia/Serbia)
The Owl's Luck – Omar A Rashed (Egypt/USA)
Sorry to Be There – Aissa Djouamaa (Algeria/Belgium/USA)
Main Pitch Out of Competition
Little Red Riding Hood – Parvana Rahimova (Azerbaijan)
A Woman's Path – Marjan Khosravi (Iran/Spain)
Work in Progress
Abastumani – Mariam Chachia, Nik Voigt (Georgia)
Do You Love Me? – Lana Daher (Lebanon/Germany)
Shaman vs Putin – Beata Bubenec, Mikhail Bashkirov (France/USA)
Friday at the Window – Atieh Zare (Iran/Belgium/Norway)
Land of Sar – Petra Seliškar (North Macedonia/France/Slovenia)
Proud, Suspended and Obstinate – Mohamed Akram Nemmassi (Morocco)
Company of Steel – Yuliia Hontaruk (Ukraine/Latvia)
Flotation – Eluned Zoë Aiano, Aleksandra Tatić (Serbia)
Mother and Child – Eliane Raheb, Cynthia Choucair (Lebanon)
Woman of My Life – Zahraa Ghandour (Iraq/Switzerland/Sweden)
Let's Play Soldiers – Mariam Al-Dhubhani, Mohammed Al-Jaberi (USA)
Balkan Stars
Jablan – Jelena Bosanac, Tanja Brzaković (Serbia)
Marathon Runner – Aleksandar Reljić (Serbia)
Assassination of Hakija Turajlić – Mirza Pašić (Bosnia and Herzegovina)
Hvar League – Emina Kujundžić (Bosnia and Herzegovina)
The Sun Doesn't Shine on All Sides – Gligor Kondovski (North Macedonia/Australia)
The Teacher, Piano and Mountain – Valentina Delić (Serbia)
Woman of God – Maja Prettner, Iza Strehar, Boštjan Virc (Slovenia)